Sprinkler Repair in Columbia and Howard County, MD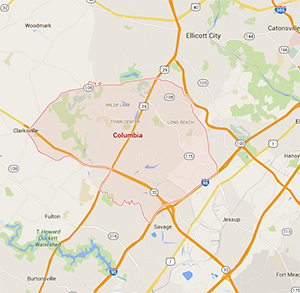 Consistently ranked among CNN Money's top places to live in the U.S., Columbia, MD, is a great place to work and play. Not only are we home to the Columbia Mall, but also beautiful outdoor sites such as Lake Elkhorn, Lake Centennial, and Lake Kittamaqundi. As top providers in the sprinkler repair business, we feel that it is our duty to help keep your home or business looking green and healthy so that we can continue to let Columbia thrive.
If you want a gorgeous, perfectly cared for lawn, then your first step is to get a top of the line sprinkler system. Call our Columbia sprinkler experts today to take that first step.

Ellicott City Sprinkler Repair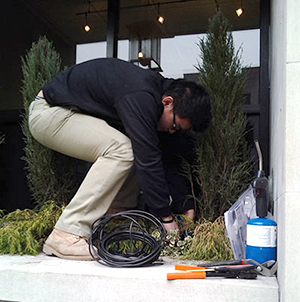 Ellicott City was first established in 1772. While our sprinkler repair business isn't quite that old, we've been around long enough to know what we're doing - and we do it fast. Whether you live or work in Ellicott City, it's important to have a green and lush lawn so that you are able to enjoy your home and your employees are happy with their work environment.

We offer all kinds of sprinkler services, including:

Drip irrigation installation

Sprinkler upgrades and repairs

Sprinkler head maintenance

Water audits

And more!

Whether your home is near to the popular Enchanted Forest or just a few blocks away from the Thomas Isaac log cabin, maintaining a green lawn will help preserve Ellicott City's positive image for tourists and locals alike.

Commercial Sprinkler Repair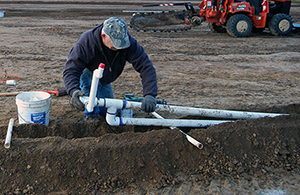 We also offer commercial sprinkler repair in Columbia and nearby areas. Your business deserves a reliable plumber with high-quality customer service skills - and we're it. Commercial sprinkler systems are big and require a lot of maintenance. Don't trust your irrigation problems with just anyone - trust us to offer you awesome service, speedy repairs, and great prices.

We can fix and install sprinkler systems for the smallest or largest commercial spaces. Call today to find out more!